Sometimes IBA may request a diagnostic sales report to assist with matching their Scan Data v2.5 automatic results with what is contained directly inside Shopfront.
This requires a user who either has no role or has the permission to run sales reports.
Generating the report is done in a similar fashion to any other sales report:
Select Menu
Select Reporting
Select Sales Reports,
Select Date and Time and pick the desired period requested by IBA
Select Consolidate By Report Type and set it to be Unconsolidated
Select Columns and ensure only the following columns are enabled:

Revenue,
Cost of Goods Sold,
Profit,
Tax Amount,
Date and Time,
Discount Amount,
Invoice Number,
User,
Sale ID,
Outlet ID,
Register ID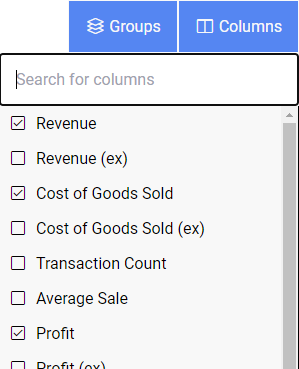 Once the report is generated you can then export it to XLSX (by selecting the Export button and then XLSX button).
Your notification bell should now have a red dot indicating that your exported report is available for download.
To email this report, you will need to select the Report Export notification to download the file onto your device and then attach this file to your preferred email client for sending it through to IBA.