This article presumes the IBA Rewards integration has been setup.
When a IBA Rewards customer walks in, you'll need to scan their app barcode or enter their details to find them in order to add them to the sale.
Open the sale key page which has your Add IBA Customer to Sale key set and press it. You'll then be displayed with the following screen:

On this screen you can scan the customer's barcode on their phone (if your scanner is able to scan electronic screens) or search for the customer via their phone number or email address.
If the customer was found successfully you'll see their details added to the sale.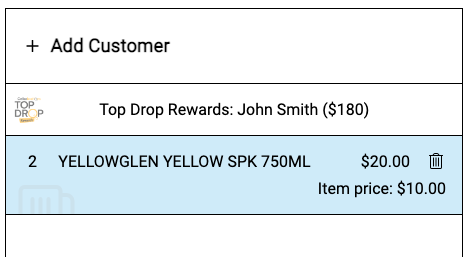 If the sale contains promotions which are available to IBA Rewards customers, those promotions will automatically apply.
If the customer is at their Home Store, you'll also be able to redeem their points by going to the Finalise Sale screen by pressing the Finalise button.

If the customer is eligible to redeem points, the IBA Loyalty payment method will be available to use. Simply press the button and follow the prompts, the payment method will work like any other payment method in Shopfront.