This article will show you how to remove the last Windows update and pause the next update from occurring.
Step 1. Select Windows settings
​
2. From the settings page select Apps

​​​​​
3. Select Programs and Features


4. From the Programs and Features Page select View installed updates

5. Find Security Update for Microsoft Windows( ) and select Uninstall.
Note: The code in the brackets will be different depending on when the update was released.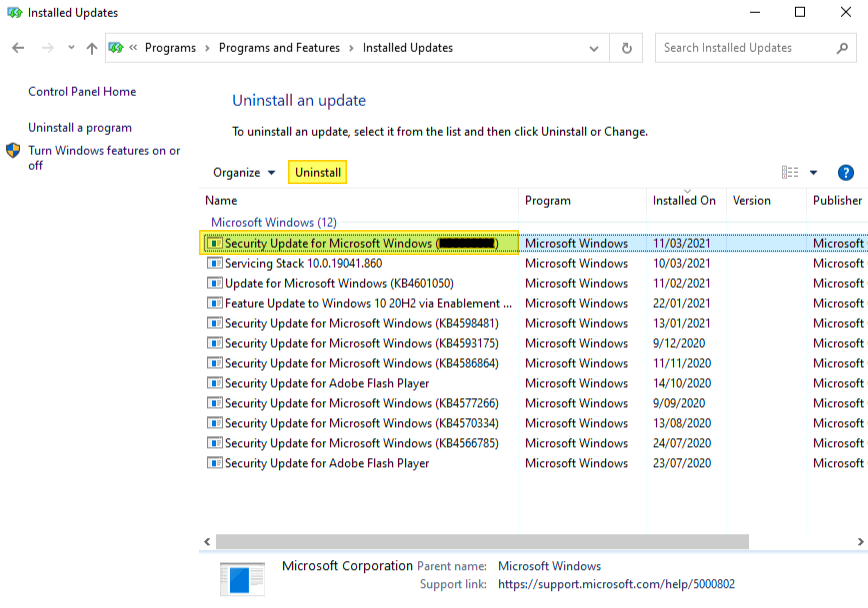 ​
​
The next steps will show you how to pause your Windows updates
1. Open up the Windows Settings and select Update & Security


​

​2. Select Advanced options


3. Click on Select a Date


​4. Scroll to the bottom of the list and select the latest date