Quick overview of how UBEREATS works from their online documentation.
Orders come through UBEREATS app
Shop accepts UBER order and prepares through UBER software
Receipts come from UBER and the UBER receipt printer
Payment comes from UBER and is paid weekly by UBER for all orders 
UBER charges a percentage of the sale 
Setting Up UBER in Shopfront
For Shopfront we will be treating UBER EATS as an account customer. (We do not integrate)
On Shopfront you need to set up a price set, customer group and UBER as a customer. You will not be providing a receipt from shopfront to the UBER customer.
Have the UBER product price list at hand

This is not the price that appears on the UBER APP. It is the UBER price of a product less the UBER fee percentage which will be the sell price for the new UBER price set in Shopfront.
Create UBER ACCOUNT GROUP as a Customer group

This will separate other account customers from UBER for reporting.
​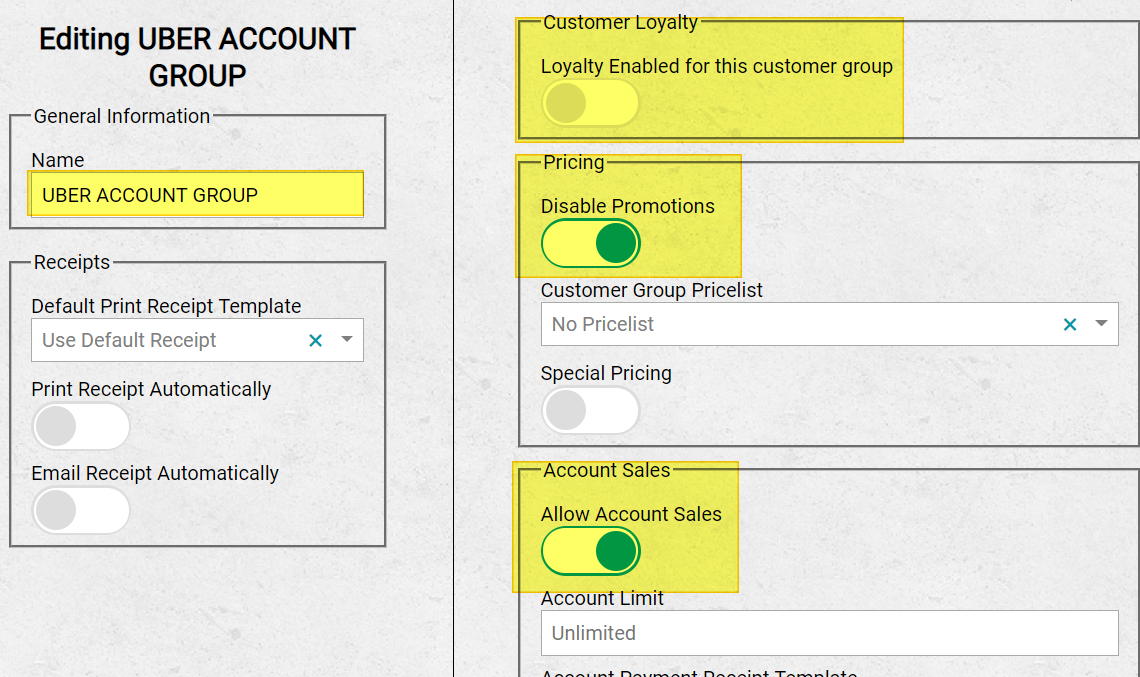 Create a customer named UBER EATS and set their customer group to the UBER ACCOUNT GROUP.
​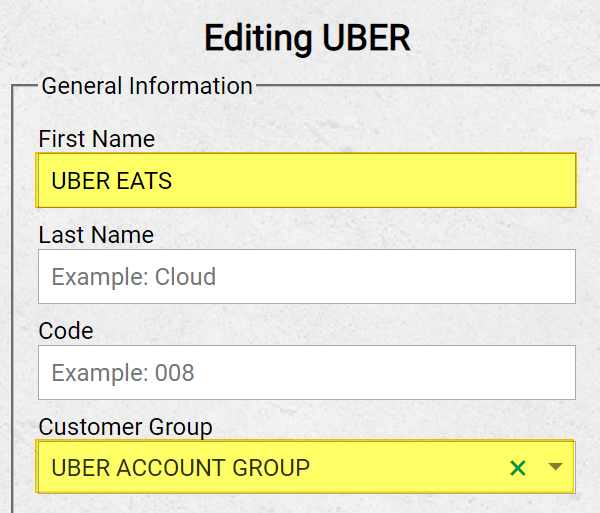 Create price set UBER PRICE SET.

See the article on Price Sets to complete this step.
Create a sales key in your main register which selects UBER PRICE SET.

Not shown in the tutorial but if you like you can also setup an a customer account sales key button to quickly activate the UBER customer also.

See the article on how to modify and add Sales Keys.
You will have to edit each product and set a sell price for the UBER price set.
Don' forget to set this sell price as the UBER sell price less fee percentage charged by UBER.

​
How to process an UBER Sale onto account
Add the product to the sell screen.


Select the UBER PRICE SET sales key. This will activate the price for UBER.


Add UBER EATS as a customer for the sale by typing or by a sales key if created.


Finalise the transaction by selecting ACCOUNT as the payment method.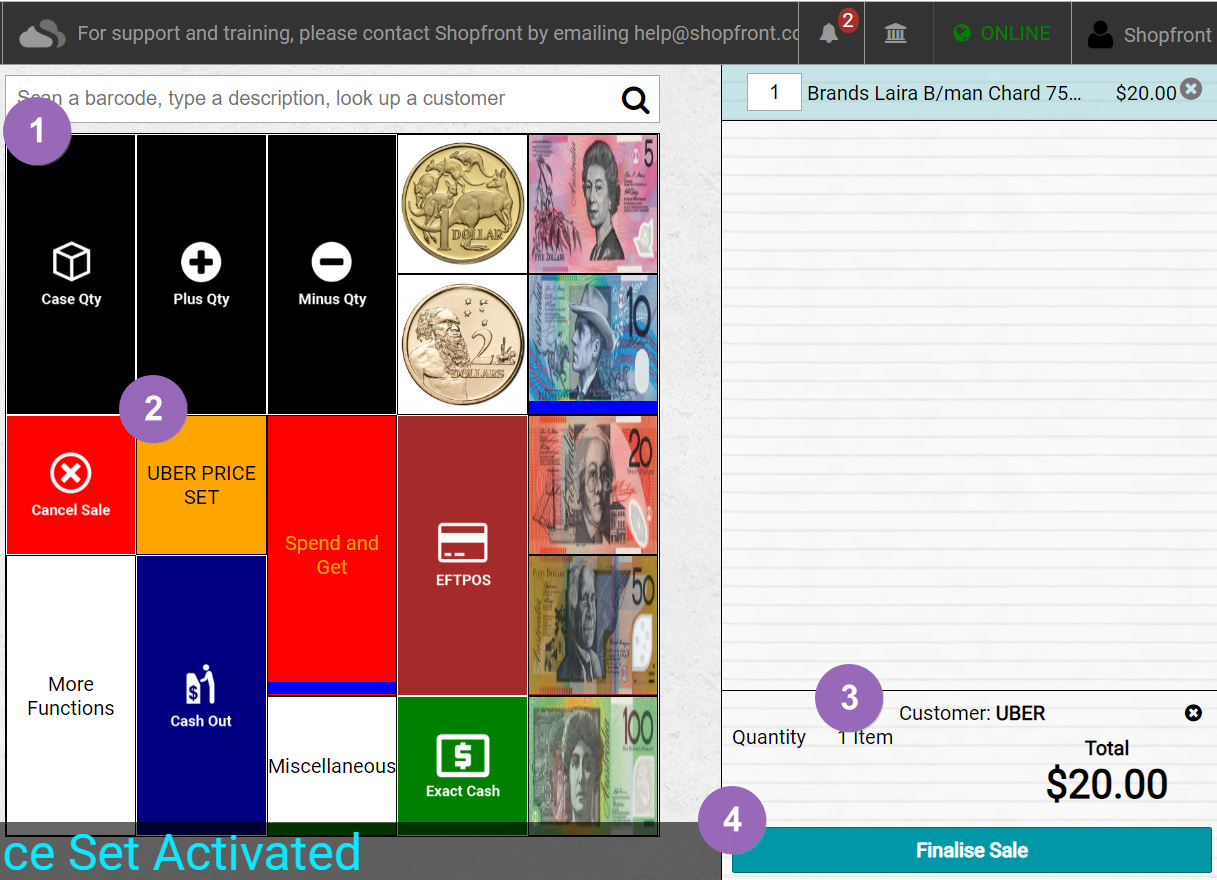 ​

How to pay off the UBER customer balance
Once you have received your payment from UBER please pay off the account as you would an account customer.
See the following article for more information How to pay off customer account.