If you are setting up IBA gift cards, please ensure that gift cards are activated by following the steps on the back of the activation card provided by IBA. If you have not received the activation card, please contact your IBA representative.
There are two different types of gift cards.
An EFTPOS gift card is provided by your banner group or an external source. The gift card amount is created by making a refund on the the EFTPOS terminal.
The other gift card option is created by your store and tracked internally.
Please make sure the setup of your gift card is correct.
Select Menu


Click on Stock


Select Products


Type gift card into the search bar on the top of the page and click on the gift card option
5. Click on the edit on the right of the product.
6. Edit the product to have the following
Type set to EFTPOS Refund Item
Tax Rate set to No Tax
The toggle below is switched to Cost is a percentage of sell price
Cost Percentage is 100
Prices toggle is set to Request Price
7. Navigate to the Inventory tab and ensure that the toggle is set to not Track Inventory

8. Please make sure to click Save at the bottom hand of the page to save your changes.
Sell a Gift Card
To sell a gift card please follow the steps below.
Please scan the barcode on the back of the gift card
Enter the price in the following pop up box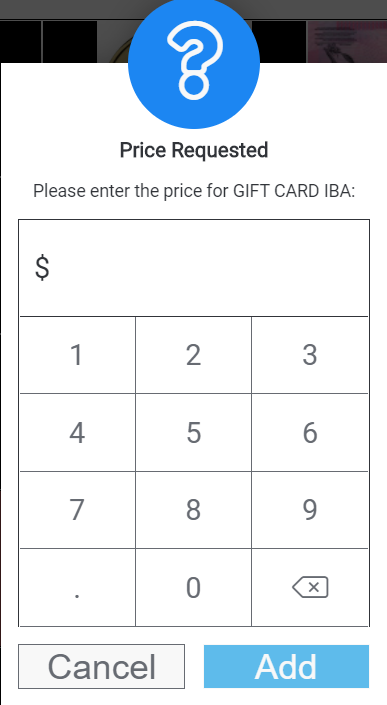 3. Start processing the sale as usual by selecting the customer's preferred payment method
4. In the following pop up box please what payment method will the funds be added to.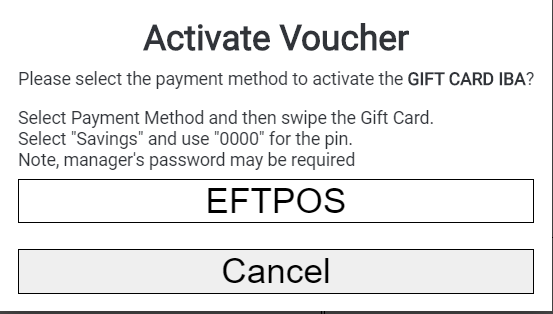 Please determine at this point if your EFTPOS is non integrated or integrated and follow the relevant steps below.
Non integrated EFTPOS
Check that the card has loaded successfully and please click yes on the following pop up window.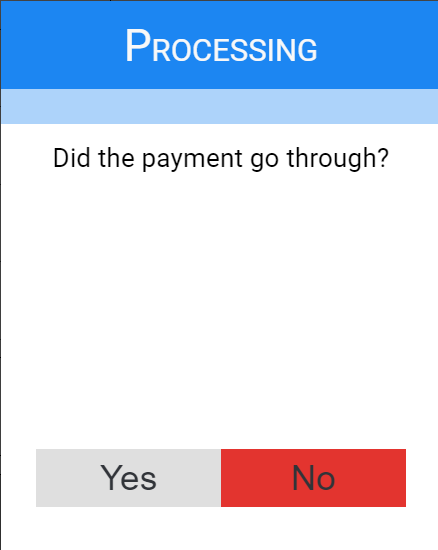 Integrated EFTPOS (PC-EFTPOS or TYRO)
Please follow the prompts on the pinpad to complete the refund process.
5. Swipe the gift card
6. Select 'Savings'
7. Please type in the gift card pin 0000
Note; If the EFTPOS terminal shows an error please contact your IBA representative for activation of the EFTPOS terminal. As of our latest advice from IBA, there is a $10 minimum required to load onto the gift card.
Note; For details on how to set up and sell gift cards please refer to the article.