Please ensure that you have a compatible receipt printer by referring to our approved receipt printers list. If you are unsure if your receipt printer will work, please contact our support team.
Please ensure that your receipt printer has been installed correctly and can perform a test print page before continuing with the steps below.
Note: If Kiosk printing is enabled (bypass print dialogue box) you will need to close all tabs opened by Shopfront and reopen a default chrome browser.
Open Google Chrome
Select ⋮ (Menu)
Select Print or hold down Ctrl and tap the letter P on your keyboard (Ctrl-P)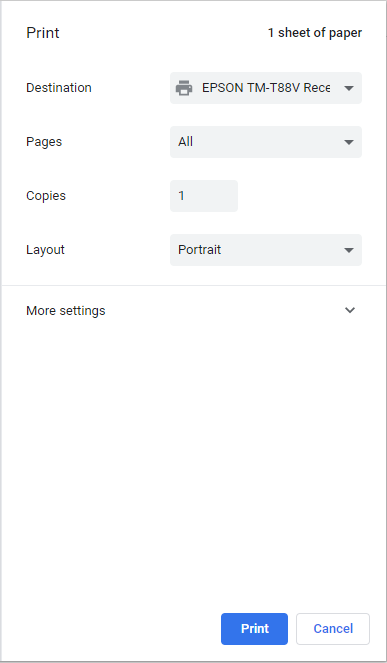 Select Change...
Select your receipt printer
Select More settings...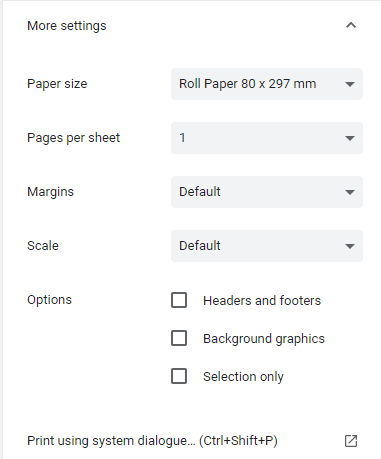 Select the drop-down list beside Paper size
Select the paper size with the width set to 80 mm and the height equal to 297 mm or greater
Select the drop-down list beside Margins
Select Default
Beside Options deselect the checkbox relevant to Headers and footers
These default Printer Settings will now be saved once you Click Cancel
Note: Please refer to Disabling the print dialogue box within Google Chrome if you plan on only using Shopfront within Google Chrome.