Using the default sales keys layout you can open your cash drawer at any point in the sale by selecting More Functions and then clicking Open Drawer.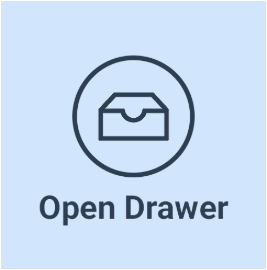 If the Cash Drawer does not open please refer to why does my cash drawer not open?
Note: If you wish to modify the position of your sales keys, please see how to edit sales keys.