Shopfront supports the ability to provide "Cash Out" both with and without a sale.
Note: You can set user permissions to manage who can perform a "Cash Out"
Setting up Payment Methods
To enable cash out, you must first create or edit a payment method that will allow cash out. When you're in the Payment Method modify screen, you must check the box title Allow Cash Out.
Configuring Cash Out Without a Sale
If you would like to enable or disable providing cash out without a sale complete the following steps:
Open the Menu
Select Setup
Select General
Search for the relevant setting by typing key words into the search text box and select from the drop down menu
Select the register you want to apply this setting to
Toggle the Allow Cashout Without Sale option to your preference
Click Save

Once you've enabled the Allow Cashout Without Sale option, you'll need to modify your Sales Keys to create a Pay Exact button using your Cash Out Payment Method.
Providing Cash Out from the Register
If you have enabled Cash Out without a sale, you can select the Sales Key that you have made before a sale has started to open the Cash Out dialog box. We have created a default Cash Out key image you can select from the Media Centre.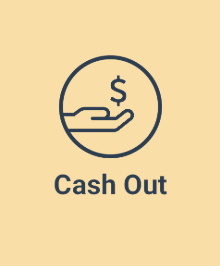 Otherwise, if a customer would like to receive Cash Out at the end of a sale, simply select the Cash Out Payment Method from the Finalise Sale dialog or the Sales Keys to open the Cash Out dialog box.
Once the Cash Out dialog box is open, enter the Cashout Amount to be added to the total of the current sale and select Cashout.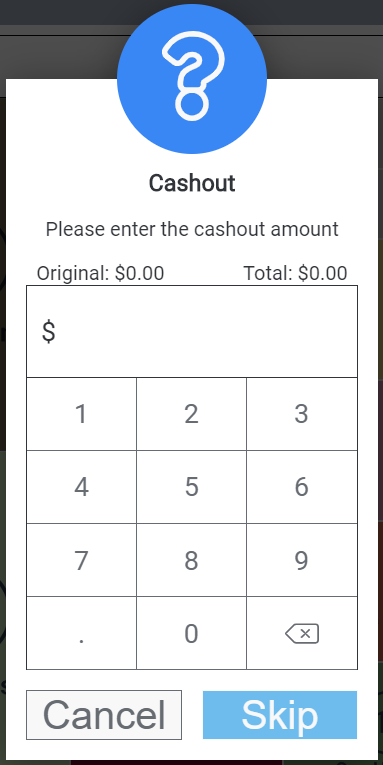 Once the sale has been processed you will be prompted to provide the customer with their cash.